Friday afternoon we met up with Morrell (who is not a Whitaker, but this happened on the same day!) who wanted to buy us a baby car seat/stroller combo for our Christmas present -- Love it! Thanks Morrell! He's going to be such a good grandpa! Then he took us to lunch at
Noodles & Co. Pad Thai. Delicious.
Friday was also Chris's birthday, and we wanted to take her out to dinner. She and Carrie were working on remodeling the shower at McCoys, so we spent the afternoon there playing with the kids til dinner time. Dylan met up with us and we had Mexican. Yum!
On Saturday we went sledding. Pyper had a blast! Though she still said her favorite thing that day was Chick-fil-a . . .
Covering her eyes, just a little scary!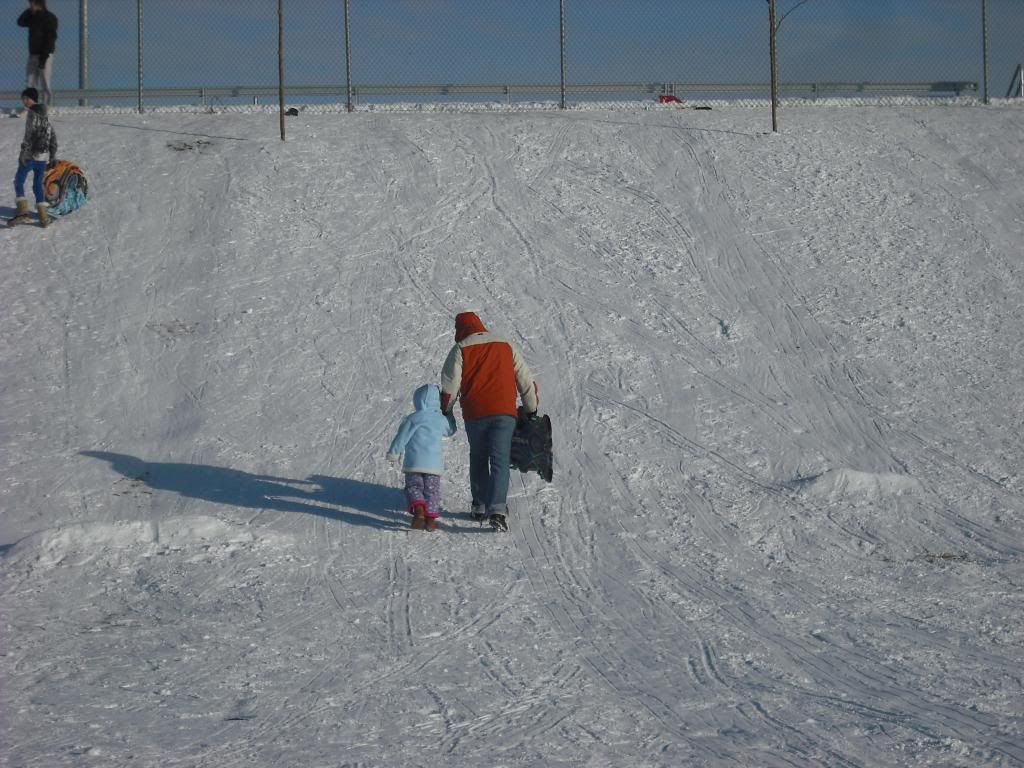 awww, good big brother!
by herself, from halfway
On Sunday we went to church with Chris and Pyper and had a family dinner that night: Dylan came, as well as Madi and her boyfriend Colby. On Monday, Chris and Carrie had to work on the shower again, so Cassidy and I took the girls sledding. They had a blast and we wore them out!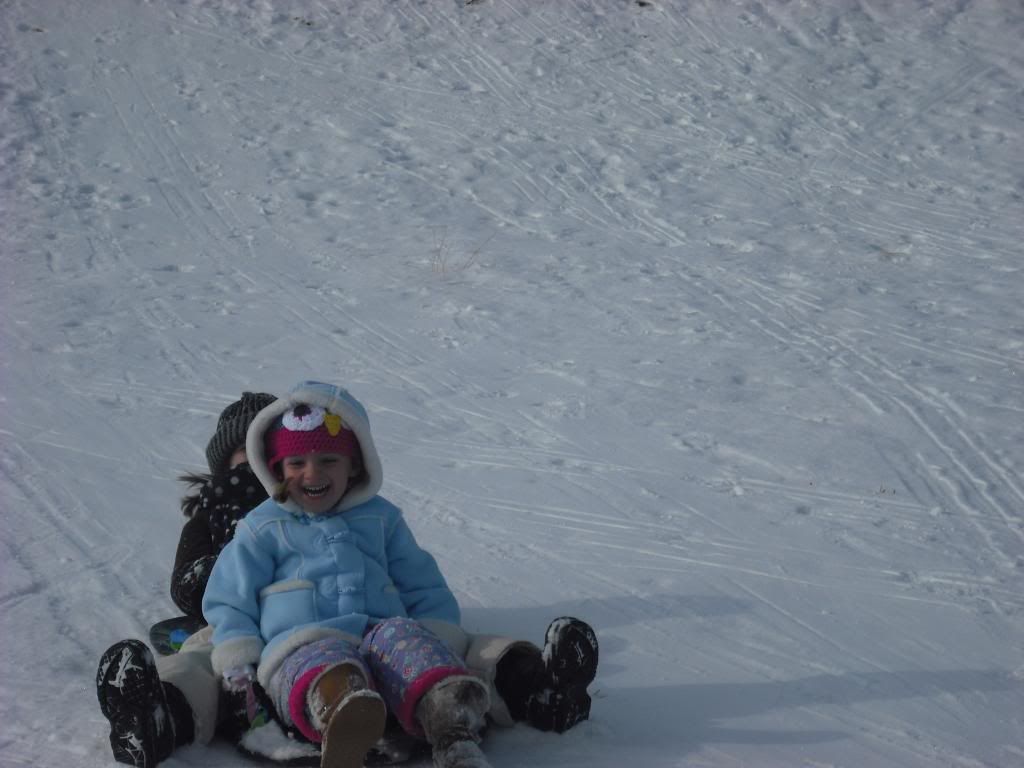 Look at that smile!!
Cass got so far!
Throwing Snowballs
Pyper the Sled Dog
The girls were about to crash, so Cass ran down to stop them.
When he realized they weren't going to crash, he slowed down and then fell!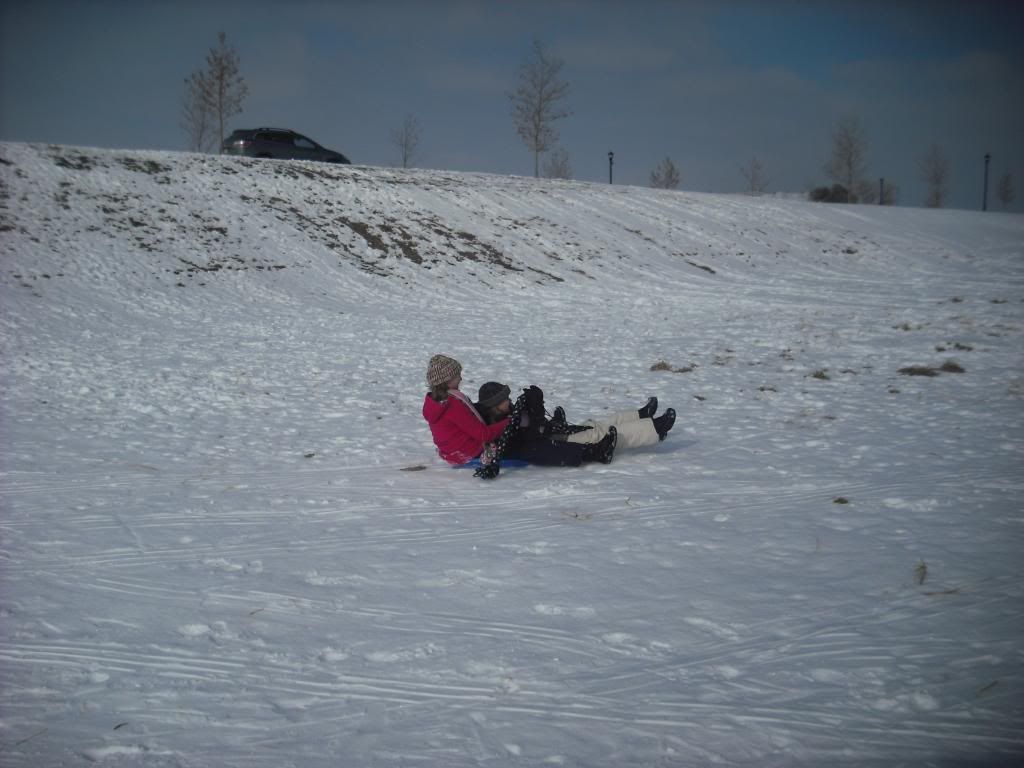 Kaia & Mae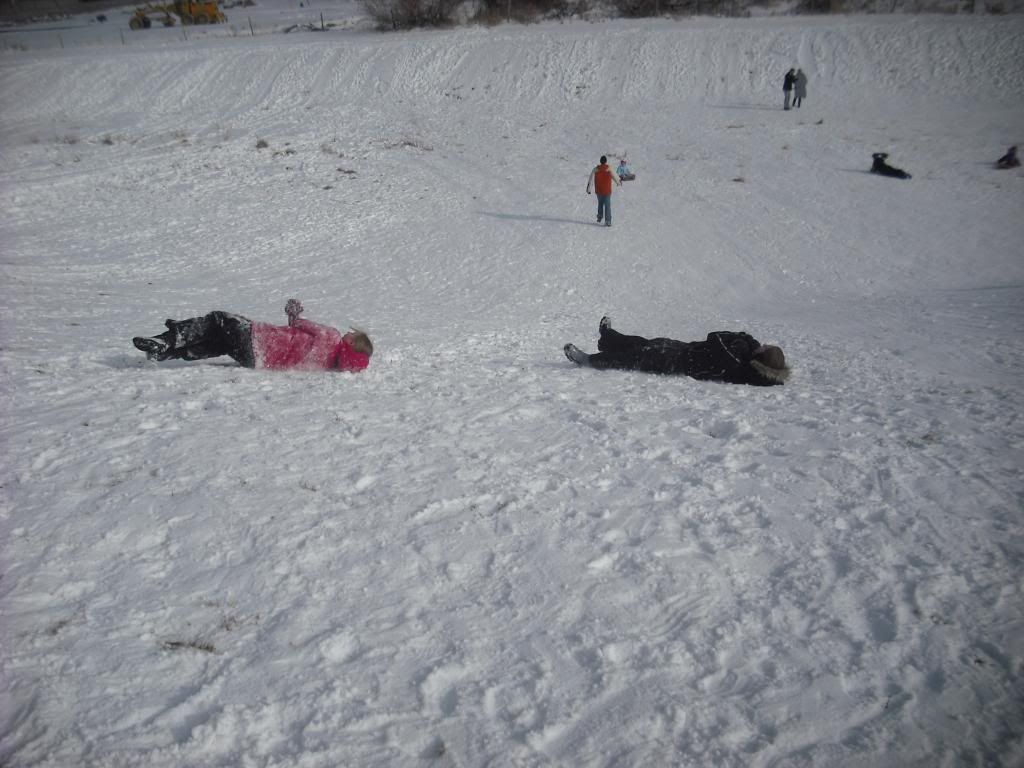 Rolling down the hill
Cold & Windy!