Last week I had a job interview up north, so Ellie and I decided to make a little trip out of it and stay at my parents' house for a few days. Turns out you have to pack a ton more when you're traveling with a baby than just by yourself!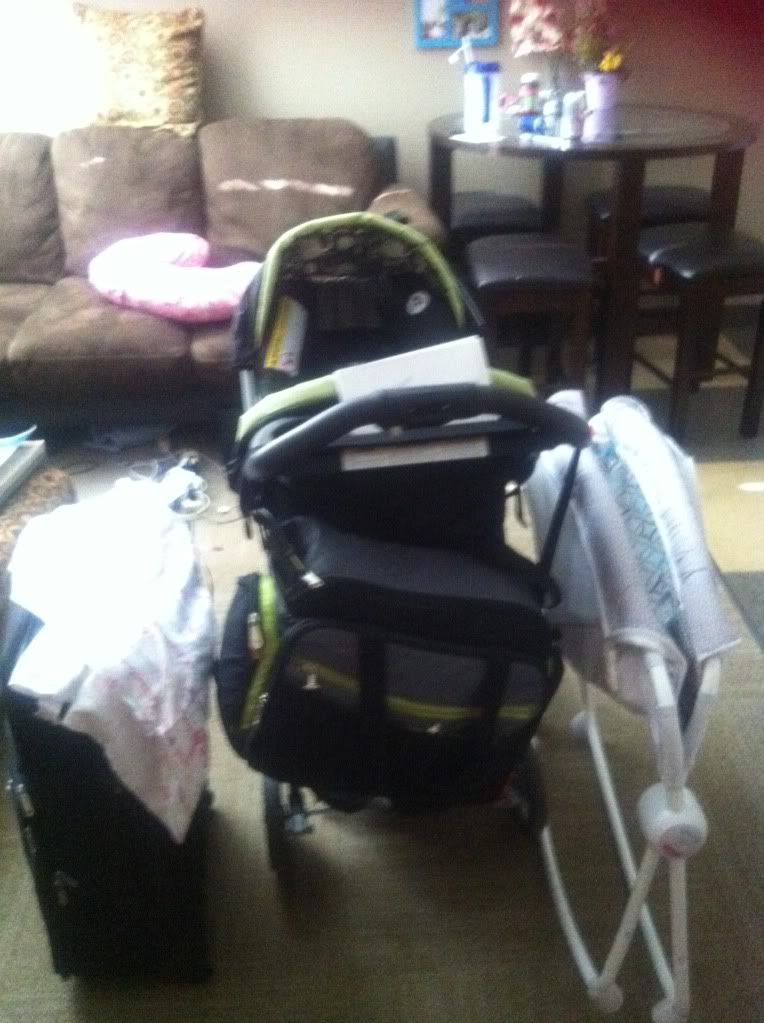 Suitcase, Stroller, Diaper Bag, Ellie's Bed, all for a 3 day trip!

I wasn't sure how Ellie would do, and I figured we would stop at least once on the drive. But I fed her right before we left and she slept the whole way! She woke up as soon as we got there, though, and was starving!!

That afternoon, Mom and I took her to meet her Great-Grandpa and Great-Uncle. I think they liked her :) And, of course, Grandpa welcomed her into the family with some USC garb!


The Ainges came over that night to meet Ellie. William wasn't quite sure what to think of her, though!



Jordyn loves both her babies, even though they're quite the armful! (And weren't super happy since they can't sit on their own yet . . . ) But doesn't Will look so huge next to Ellie?!? It's so funny to go from holding one to holding the other, the weight difference is crazy!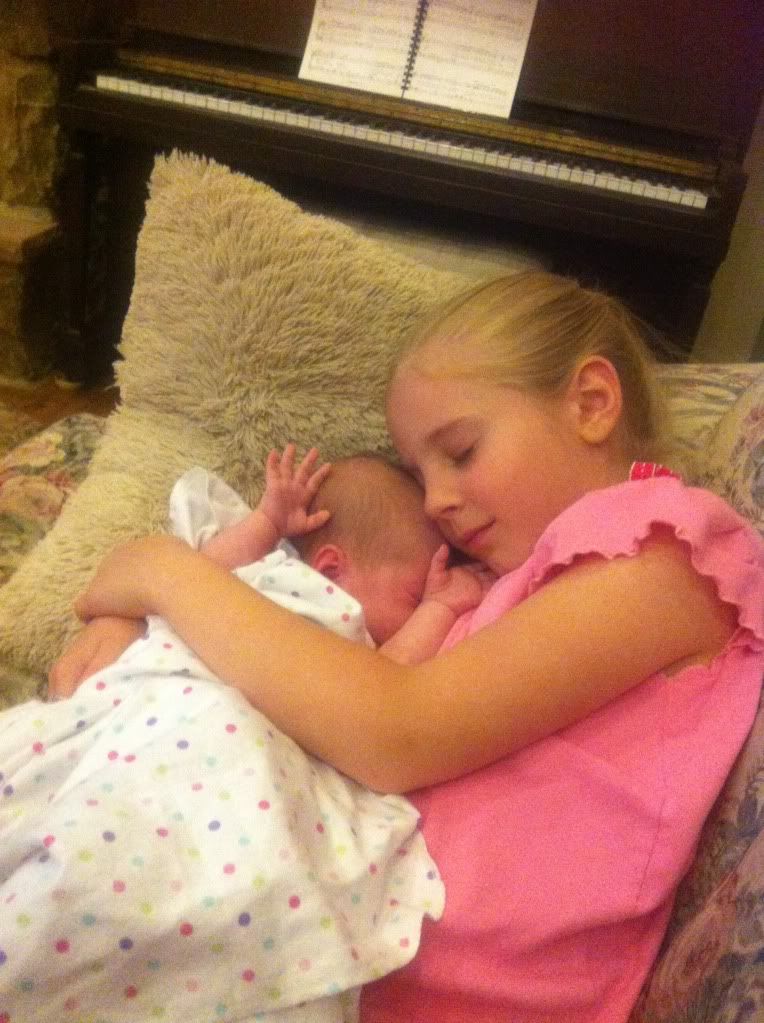 Jordyn loves snuggling with Ellie!
Morrell met me and Ellie in Orem for lunch on Tuesday. He just loves his little grandbaby :) While I was getting ready, I put her in the swing at my moms. She wasn't too fond of it, but I think it was just the angle, she likes the rocking.

Then Wednesday Mom, Jenn, Willie, Ellie, and I played and went shopping. Ellie and I drove home that night and she was a little more cranky this time around. Lucky for us, Grandma Carma lives halfway there, so we stopped to visit and feed Ellie. We had a nice little visit up north, even if Ellie got a little overwhelmed by all the changes!